We are thrilled to invite you to meet Dr Stephanie Sanders-Smith, main author of the book 'The Yew Chung Approach to Early Childhood Education' who will be at our YCIS-Secondary campus on 14th March 2023 to speak about the book and sign copies.

Professor Kathy Sylva of Oxford University, an expert in early childhood education, spoke highly of this book, and believed that the "Yew Chung Approach" offers a unique and innovative perspective to the field of education around the world.
Details of the 'Meet the Author' event are as follows:
Date: Tuesday, 14th March 2023
Time: 5:00pm - 6:15pm
Venue: The Auditorium, YCIS - Secondary, 3 Tim Fuk Road, Kowloon Tong
Presented in English with Mandarin Interpretation
Author: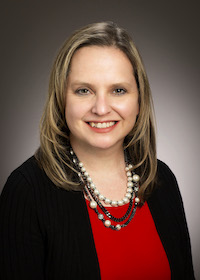 Dr Stephanie Sanders-Smith
Yew Chung - Bernard Spodek scholar in Early Childhood Education
AssocIate Professor of Curriculum and Instruction College of Education
University of Illinois at Urbana-Champaign
Highlights:
Welcome speech by Dr Chan, CEO & School Supervisor of YCYW Education Network
Presentation by Dr Sanders-Smith
Fireside chat with Dr Sanders-smith, YCIS HK ECE Co-Principals and our ECE parents
Questions & Answers session
Book signing by Dr Sanders-Smith
Please RSVP by completing the registration form before 12th Mar 2023 if you would like to attend. We look forward to seeing you at the event and sharing our passion for education with you.